School is going to be out soon, which means vacation season is right around the corner. You and your family should be able to enjoy your time away, without worrying about intruders, or other problems at home. How do you ensure that your home is safe and secure to provide peace of mind while you're away this summer? We've got a few tips!
–Power off electronics. Eliminate any worry of overheated electronics by turning them all off.
–Don't forget the garage! Thieves often use a universal remote to open garages while home owners are away. Protect your garage from universal remotes by turning off the door.
–Lock all doors, windows, and other access points like the cat or doggie doors. Do one final check through your whole home to make sure you don't miss any windows.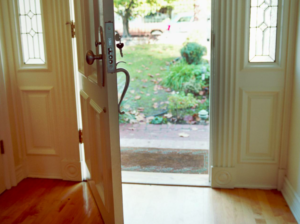 –Wait to post on social media. Don't make it known to the world that you are currently away from your home. It may be a good idea to hold off on posting all your fun vacation pics until you're back from your trip.
–Ask a trusted friend or neighbor to check on your home. Although there is now the option to for your post office to hold your mail from 3-30 days, you'll want someone to at least pick up any door flyers or the daily newspaper left at your home.
–Keep blinds in their usual position so it doesn't look like you've closed up your home to leave for a trip.
–Use your app. If you have a home security app, put it to use by controlling things such as your water, appliances and lights.
–Don't hide a spare. Up to 50% of break ins are a result of a hidden key that has been found by burglars.
Central Carolina Air Conditioning, Plumbing & Electrical can provide peace of mind as well, by performing thorough maintenance on your AC unit before you leave. You can rest assured that your family will come back from vacation to a cool and conditioned home!
Give us a call today Call to schedule your appointment today at 800-461-3010.