You look up and see a blinking light on your thermostat, "CHANGE FILTER." Don't ignore it! These filters protect your indoor air quality, meaning, they keep you and your family healthy! And by keeping them clean, it will save you money on heating and air conditioning in the long run.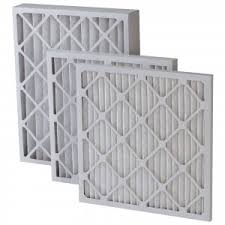 How to Change Your Air Filter
So do you call a professional or start looking up DIY YouTube videos? According to the professionals, if your filter is accessible and you feel comfortable getting to it, you can check to see its condition. The filter looks like a large windowpane. And you should replace it with the same size you already have. However, there's no need to stick with a certain brand as long as the filter fits correctly. It goes in the same way the old filter was removed and it should be a snug fit. You can also use a permanent marker or pen to write the install date on your new air filter. That way, you won't have any questions about when you need a new one the next time.
You should change out the standard 1″ wire media air filter every month depending on your lifestyle, especially if you have pets. But there are other types of media air filters that are thicker and take out a higher percentage of dust and contaminants. These filters usually have a longer service life. There are also electric air filters that electronically zap the contaminants and sterilizes the dust mites that survive in climates with relative humidity over 50%.
Benefits of Changing Air Filters:
Extends the life of your unit- systems can overheat if air filters aren't clear and clean which can shut down your entire unit!
Keeps Energy Costs Down- if your filter is clean, your unit doesn't have to work as hard, using less energy to heat and cool your home!
Keeps Pet Dander and Allergens at bay- keep your air cleaner by getting rid of unwanted pollutants!
Keeps your system clean- don't let unwanted dirt, dander and other things clog up your system which can cost more in repairs!
When shopping, look at the MERV (minimum efficiency reporting value) number, which ranges from 1 to 12. The higher the number, the better the filtration is.  If your filter is in an area where you're not comfortable reaching it yourself, call Central Carolina Air Conditioning. They will check it out for you and replace it if needed. To schedule an appointment, call Central Carolina Air Conditioning at 800-461-3010 or request a repair.