In our previous post, we discussed how important maintenance is, yet how it's often overlooked by many homeowners.  Just like a car, your air conditioner needs routine maintenance to perform optimally and also to have a longer lifespan. You don't want to get to the point where your AC unit breaks, which will cost a significant amount. With routine maintenance, you can reap the benefits of money savings long term. Preventative Maintenance will also provide a more comfortable living condition because your unit will be running optimally. You may be wondering what exactly does a routine maintenance include?
We'll go over the full maintenance of your unit below: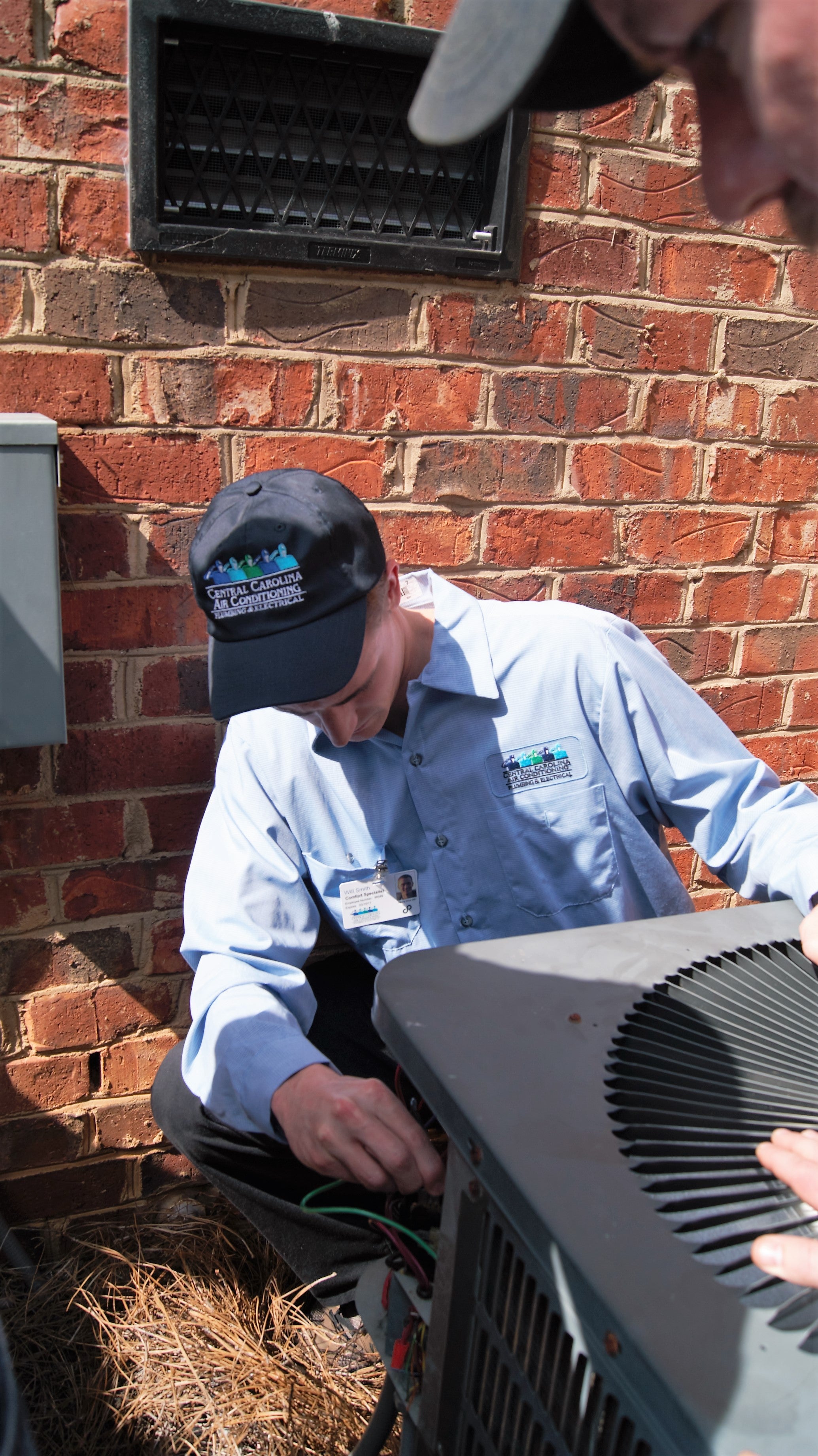 One of the many things we do at CC Air Conditioning is that we clean condenser coils, which translates to maximum AC efficiency.
We also check the refrigerator charge by temperature differential/electrical demand on the compresser.
Blower wheels will be inspected and cleaned.
The condensation drain will be cleaned and inspected.
We'll check the thermostat to make sure it's accurate.
In addition to these things, we will also wax your unit, which is similar to waxing your car. The benefit is that it preserves the finishing on your AC unit.
Those dirty air filters will be replaced with new ones, which will allow a better air flow in your home!
All ductwork will be inspected for leaks, and receive proper insulation if needed.
The life expectancy of your unit will increase through our services as well, specifically through lubricating the motors and bearings.
The belts and pulley will also be inspected and adjusted so that there isn't a decrease in air flow.
Any loose connections for the unit wiring and disconnect will be checked and fixed. This adds value to you because if a disconnect becomes too warn, it can blow fuses and also lead to a motor compressor failure.
The most significant money savings comes from your air conditioning unit. If it is running inefficiently or breaks altogether, it costs significantly more than it would to just keep it maintained. Central Carolina Air Conditioning, Plumbing & Electrical can come out and check your unit to ensure that it's running efficiently and provide the routine maintenance including all the aspects we listed above!
Give us a call today Call to schedule your appointment today at 800-461-3010.