Most people have problems in their showers or sinks with the water pressure being too low – rarely do you hear of them complaining about water pressure being too strong. People generally want as much water pressure as they are able to get from their faucet or shower. Since low water pressure is a common occurring problem, you may be wondering why anyone would want a water-reducing pressure valve. Well, a few of the reasons below may cause you to reconsider: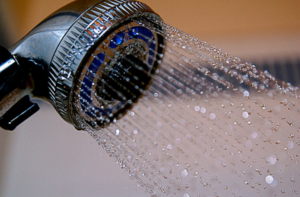 A pressure reducing valve can be beneficial to your home appliances. These are not cheap items to replace, and it's important to make sure that your investments in appliances are taken care of. If the water pressure in your dish washer is too high, it could potentially place stress on your appliance, which over time, could require you to replace it. The lifetime of your appliances will significantly diminish if they are constantly under the stress of high water pressure.
If any of your water hoses become crimped, they could cause some serious water damage once released. One of the most dangerous water flooding threats to a home is caused by washing machine hoses that burst. Because many people pick up washing machine hoses that can be picked up at DIY stores, this causes even more of a potential flood disaster. Having a pressure reducing valve will ensure that your laundry room doesn't get flooded.
Not only do appliances suffer from a high water pressure, but so do plumbing fixtures. Of course you don't want shower under a trickling spout, but there's a balance between having a pressure that's strong enough to shower under, but also that doesn't take a toll on your appliances and plumbing fixtures. Your shower should provide the optimum amount of water input that will be enough pressure for you to shower, but not too much that strains your shower head.
Installing a pressure reducing valve will help determine the optimal water pressure in your home. Although most people think that they are good judges of the right water pressure, it's always best to have a professional come out to evaluate and determine what's best for your home as well as the appliances and plumbing fixtures inside. If you are frustrated with a water pressure that is too low, you don't have to settle for this.
Central Carolina Air Conditioning, Plumbing & Electrical can come out to check the water pressure in your home and install pressure reducing valves! While we're out there, we can also perform dye tests on all your toilets to ensure that there are no water leaks, which equate to money wasting. If your toilets are connected to a septic tank and there's a water leak, then you could be wasting even more money! Not only can we provide dye tests, but we can also check all the exposed hot and cold water lines to identify and repair any water leaks in your home.
Give us a call today to schedule your appointment! 800-461-3010.