As seen on TV... Limited Time Rebate Promotion and Financing Program
Save on Select Comfort Plus Full Coverage Systems
For a limited time, Central Carolina Air Conditioning is offering customers a chance to save on select Comfort Plus Full Coverage systems with one of our special offers.
Replace your heat pump, packaged unit, or air conditioning and gas furnace system now with Comfort Plus Full Coverage. Any product installed is eligible for five (5) years of full coverage including preventative maintenance parts and labor.
Customers also have the option to extend the warranty up to 10 years at a locked-in rate that is transferable if the home is sold.
Comfort Plus Program Coverage
Any product that is installed under our Comfort Plus Program is eligible for five years of coverage which includes major components like compressors, reversing valves, or heat exchangers on any split system. If they fail, we will replace the condenser or furnace.
The following items are also included in this program:
Maintenance
Warranty Processing Fees
Drain Pans
Labor For Repairs
24 Hour Emergency Service
Condensate Drains
Refrigerant
Thermostats
Additional Materials Used For Repairs
Accessories
Refrigerant Lines
Equipment
Overtime Rates
Condensate Pumps
Freight and Shipping
Diagnostic Fees
Electrical Disconnects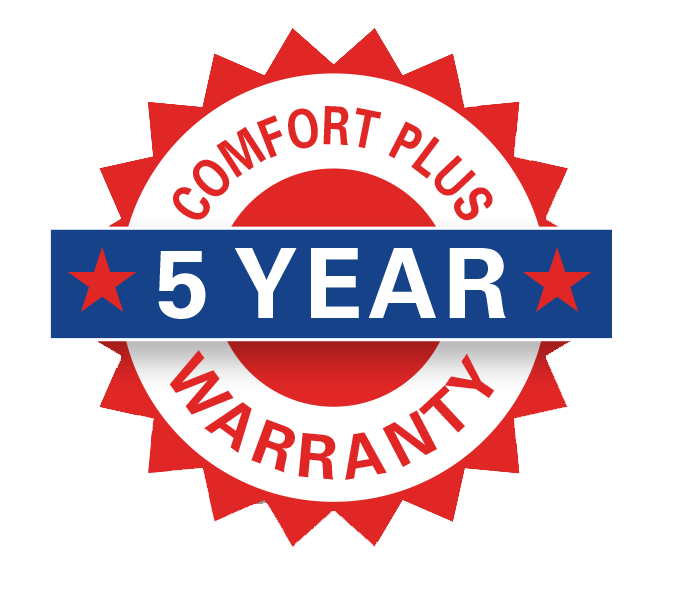 Limited Time Rebate and Financing Options
Central Carolina Air Conditioning provides our customers with several financing options and multiple lenders to help fit your budget needs. We understand that your time is valuable so we select lenders that have a time-sensitive application process.
Central Carolina Air Conditioning has served customers in High Point, Winston-Salem, Greensboro, and surrounding areas for over fifty years. We have proudly provided professional home maintenance services for over 100,000 families and counting.
At Central Carolina Air Conditioning we work diligently to be the service company you can rely on. Not only for maintenance and repair, but as a partner to guide you when it comes to replacing old, defective, or inefficient heating or cooling equipment.
Your health and safety are our first priority when we are at your home. Our associates observe the recommended social distancing guidelines and safety protocol as recommended by the CDC and other government entities.
Ready to start the conversation? Interested in taking advantage of the instant rebate promotion or the five-year interest-free financing? Have questions and don't know where to start?
We would love to connect with you and help. Simply fill out the form below providing your contact information and any other information you care to share. A Central Carolina Air Conditioning expert will be in touch with you within one business day to discuss your needs.