Hidden behind the walls, in attics, and crawl spaces, is your HVAC ductwork. Many homeowners overlook their ductwork when they plan for HVAC equipment replacement, but it's important to understand when it is time to consider replacing your HVAC ductwork.
Here are 7 signs it is time to replace your HVAC ductwork:
1. Ductwork Age: Just like your air conditioning unit, your air ducts can last 10-15 years with proper care. Over time, air duct seals, joints, and seams can deteriorate. This can lead to higher energy cost, poor equipment performance and decreased comfort in your home.
2. Airflow issues: If the airflow is diminished because your ductwork is worn, damaged, or dirty you will notice an increase in your utility bills.
3. Poor performance of new equipment: There could be many reasons your new air conditioning unit is unable to adequately cool your home. Checking your air filter and changing it, if necessary, is the first step you can take to improve performance. If your system is still not functioning properly, it may be time to have someone check and test your ductwork if it wasn't replaced when you purchased your new equipment.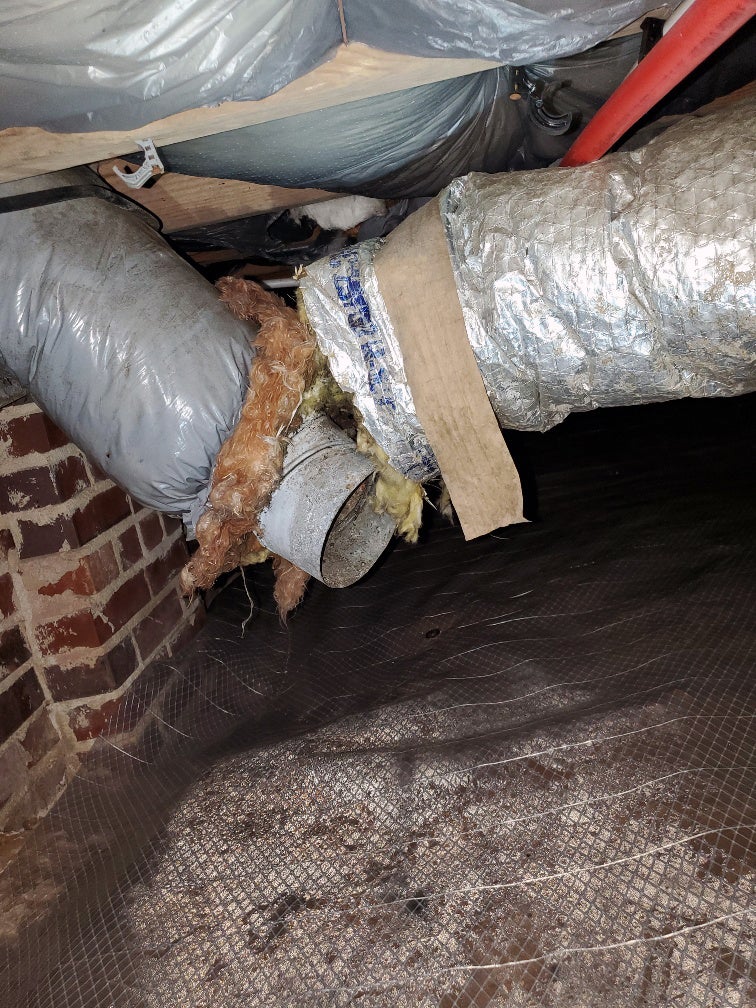 4. Damage: If you notice damaged or disconnected ducts, deteriorating joints, and evidence of corrosion, it is best to let a trained professional assess the damage to your ductwork system. Punctures and dents can decrease the effectiveness of the system. Ignoring the issues will only continue to increase the overall utility spend.
5. Dirty Ducts: If you notice a smell in your home when you turn your air conditioning system on, it may be time for a duct inspection. Another indication of dirty ductwork is that there is simply too much dust in your home. An inspection can check for issues like mildew and mold as well as holes in your ductwork that can impact the air quality in your home.
6. Noise: If you notice new noises when your air conditioning system cuts on, it could be a sign that you have an issue with your duct system. Rattling and vibrating ducts indicate it is time for an inspection. The first step is to have a professional service company check for damage and clogs in your duct system. They can recommend next steps- to either repair damage or replace your ductwork. Ignoring the issues will result in increased costs to heat and cool your home and potentially additional damage to your equipment from increased use and premature aging.
7. Hot / Cold Spots: Your system should be designed to heat and cool your home efficiently and effectively. If you are noticing high energy bills and have areas of your home that aren't comfortable, it could be an issue with your ductwork design. A professional service company can do an inspection for you and identify any concerns with the design that could be leaving you with an uncomfortable home and high utility bills.
If you notice these issues in your home, taking steps to understand the condition of your ductwork system is the first step. Schedule a free consultation for a ductwork replacement today with Central Carolina.