At Central Carolina, we know about water heaters  We can help you replace your gas or electric water heater and get the most out of your investment with regular preventative maintenance services. We also specialize in tankless water heater installation care and maintenance.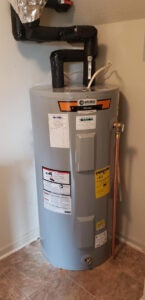 Tank Style Water Heaters
A traditional tank style water heater stores hot water until it is needed. Once released for use, cold water fills the tank and is heated and stored for future use. Traditional tanks can be gas, electric or a hybrid of both. A traditional tank water heater typically lasts around 10 years with proper maintenance.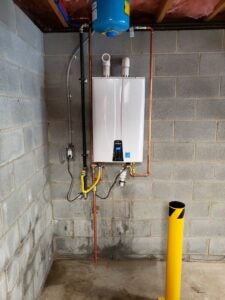 Tankless Water Heaters
Tankless water heaters rely on computers and sensors to deliver hot water at a desired set temperature. They only run when their is a call for hot water, like turning on a faucet. The average lifespan for a tankless water heater with proper maintenance is anywhere from 12 to 20 years.
There are many considerations when selecting the a new water heater. A Central Carolina representative can help you choose what is best for your home and family.
Comfort Plus Warranty Program
Central Carolina provides additional warranty coverage on tankless water heaters. This coverage protects homeowners against costs not covered by the manufacturer's warranty for the first five (5) years. The warranty can be extended to up to ten years of additional coverage. The Comfort Plus Coverage is also transferable if the home is sold.
Scheduled Annual Service
Warranty Processing Fees
Labor For Repairs
24 Hour Emergency Service
Additional Materials Used For Repairs
Overtime Rates
Freight and Shipping
Diagnostic Fees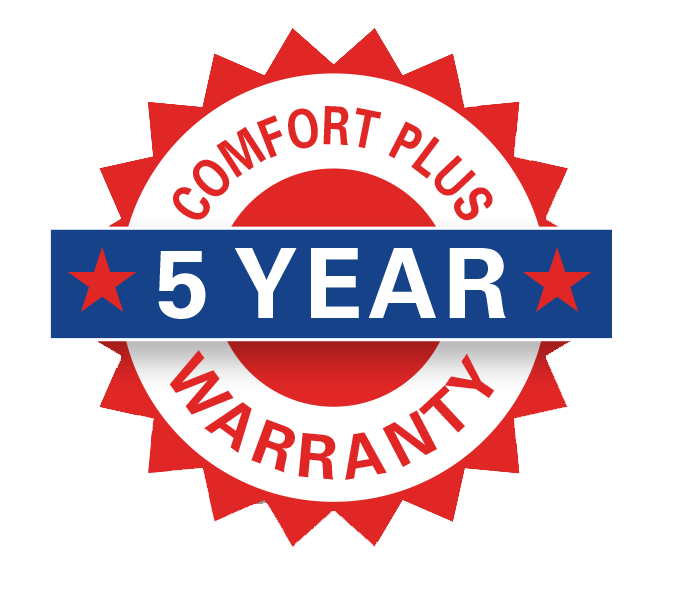 At Central Carolina Air Conditioning we proudly serve customers in the following areas:
GUILFORD COUNTY: Greensboro, High Point,  Jamestown, Oak Ridge, Pleasant Garden, Sedalia, Stokesdale, Summerfield, Whitsett and surrounding areas
FORSYTH COUNTY:  Clemmons, Winston-Salem, Kernersville, Bethania, Lewisville, Rural Hall, Walkertown, Tobaccoville, and surrounding areas
RANDOLPH COUNTY: Archdale, Asheboro, Randleman,  Trinity, Liberty, and surrounding areas
DAVIDSON COUNTY: Thomasville, Lexington, Midway, Wallburg, and surrounding areas
STOKES COUNTY: King, Walnut Cove and surrounding areas
ROCKINGHAM COUNTY: Reidsville and surrounding areas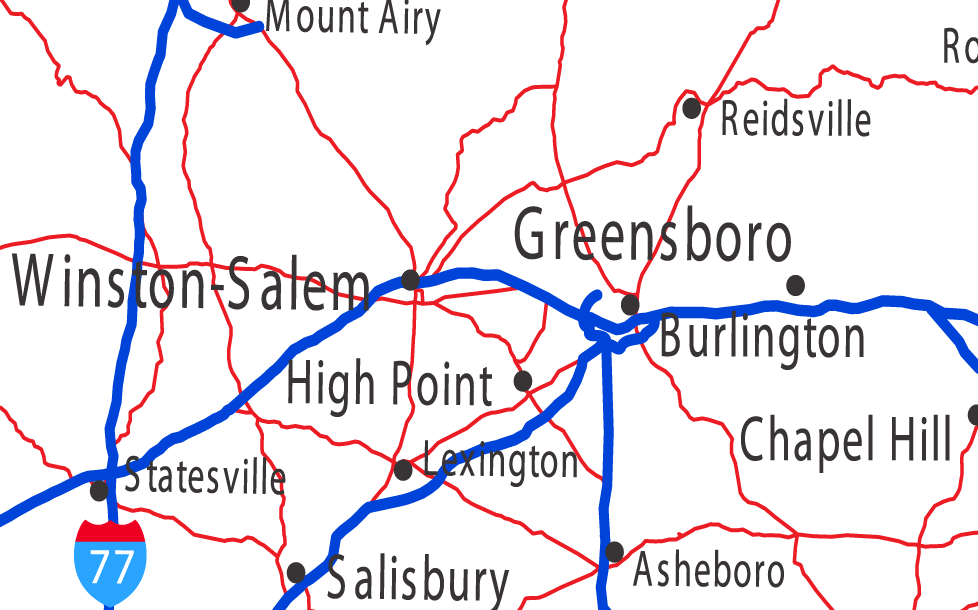 Request a Water Heater Replacement Consultation
Do you have concerns about your water heater and want to plan for a replacement? Get started by reaching out to us. We've been servicing your neighbors throughout Guilford, Davidson, Forysth, and Alamance counties for over fifty years. We look forward to helping you gain peace of mind and handle all of your plumbing needs.
Simply send us your information below and someone from our office will be in touch to set up a free consultation at a time that is most convenient for your family.