We solve electrical problems for customers throughout the Piedmont
Our certified electricians are the best at their craft.  You can count on Central Carolina Air Conditioning, Plumbing, and Electric to give your home the respect it deserves.
Infra-Red Scan
We scan the electrical panel and throughout the home looking for hot spots in the electrical system. It may seem that everything is working alright but we can sometimes find a breaker or outlet that is overheating internally for one reason or another. Electrical situations are one of the largest causes of fires and this preventative step could save your devices. We review your switches and outlets for wear to make sure everything is working properly.
Tighten Panel Connections
Believe it or not, panel connections tend to loosen up over time. Another source of heat or arcing – we'll make sure everything is snug. There have been times we've gotten an additional full turn on a connection!
Smoke / CO Detectors
Consumer Reports says the life expectancy of a smoke detector is 10 years. Carbon monoxide detectors can be anywhere from 3-7 years (source: Kidde). We'll check these devices and change the batteries if needed and make sure they are compliant.
Ground Fault Outlet Testing
Those outlets with the "test" button are there for a reason – to ensure your safety near water and other hazards. We'll check them to be sure they function properly.
Load Balancing
We'll check your breaker panel to ensure your home's load is properly disbursed. Too much load on one side can cause higher power bills and excessive heat. We'll test and see where you stand.
Other Electrical Products and Services
Whole Home Panel Surge Protection
Allow us to install a Whole Home Panel Surge Protector that protects your entire home from lightning and power surges.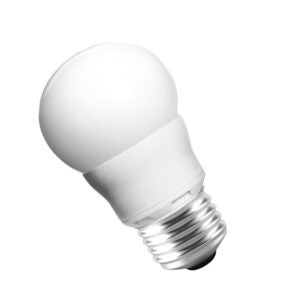 Replace existing lighting in your home with energy efficient LED lighting.  LED lights save energy costs and last longer reducing your power bills.
Motion Controlled Light Switches
We can save you money with Motion Controlled Light Switches in the homes you use most often! For those with family members that forget to turn off light switches, these are a must have!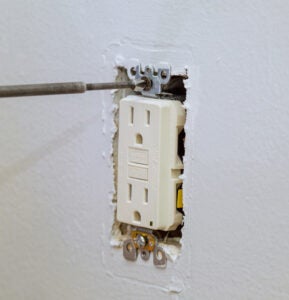 Smart Switches and Receptacles
Did you know Central Carolina Electric can install lights that switch lights on and off via your phone through an app? Your home can look like your home as you can turn on and off lights remotely while you're at work or on vacation!
Central Carolina Electric is able to review the size of your home and can recommend the correct whole house generator for your needs.
Whole House Service Agreement
Our Policy of Assurance customers are eligible to participate in our WholeHouse Agreement.  This agreement allows your home's major systems to be covered with annual inspections and lowered prices on repairs.
Need help with your electrical projects?
Reach out to us by submitting your information below and someone will be in touch soon regarding your electrical needs.