Central Carolina Online Career Fair
HVAC Repair Technicians, HVAC Maintenance Technicians,
HVAC Service Technicians, HVAC Installation Technicians, and 
Plumbing Installation Technicians
Schedule a one on one interview during any of our online events to learn more about the opportunity at Central Carolina.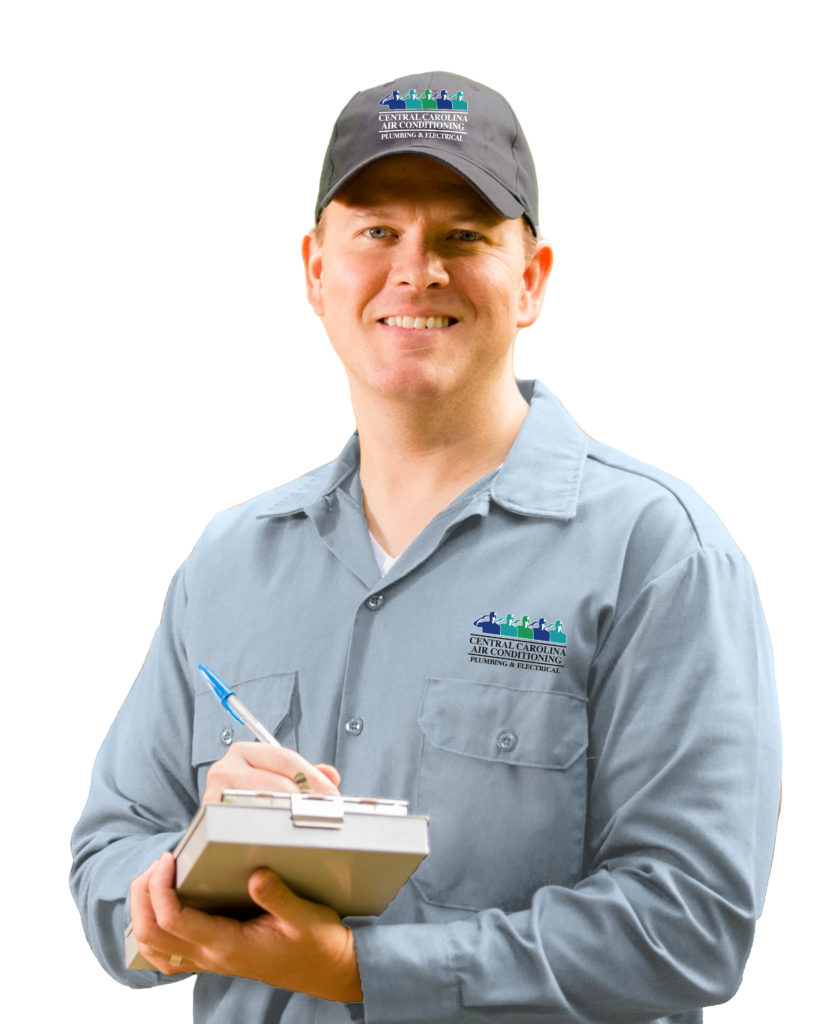 A letter from our President
At Central Carolina Air Conditioning we take pride in our team. Each individual member of our workforce is an asset to the CCAC family. Investing in our associates is what makes our organization a leader in our industry and in our community.
We offer training and development opportunities to our associates to expand their skills, supporting their professional and personal growth. We actively hire and training technicians that are new to the industry, providing them with essential knowledge and skills needed to establish a long-lasting career in the HVAC, plumbing, and electrical industry. We foster a culture of growth and development by providing learning opportunities and reward and recognition programs, allowing us to acknowledge the passion for our work, our community, and each other.
Our organization's purpose is to maintain, repair, and install residential HVAC, plumbing, and electrical systems that help people throughout our communities enjoy safe, healthy, and comfortable homes. Our culture is focused on the well being of our associates, our customers, and our communities. By living our core values- Honesty, Integrity, Excellence, Teamwork, Growth and Stewardship, we offer the best to homeowners throughout the Triad and to our fellow associates.
In order to grow our business and serve our clients in the communities we live, we strive to be a destination employer by recruiting and retaining the most qualified and innovative candidates who will partner with us to grow our business and continuously improve to service our clients.
Our team invites you to consider joining an industry leader by applying to any of the open positions below.
Robert J. Allison, President, Central Carolina Air Conditioning

View all of Central Carolina's Open Positions
Developing New Skills. Enhancing Careers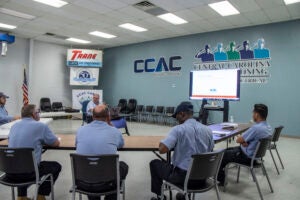 At Central Carolina Air Conditioning we provide numerous opportunities for our associates to develop new skills and enhance their careers.
For our technicians, we offer a training program that allows entry level candidates to have the opportunity to continue their education in the HVAC, plumbing, and electrical fields. Our training program is built on a comprehensive curriculum to guide mechanically inclined, career focused associates that want a career in the industry and our organization. Our training sessions are held in our on-site training center and in the field, with on the job training opportunities. We support our technicians in earning their CFC and NATE certifications without having to go outside the organization for training or testing.
Our organization is proud to have many associates who have been with us for decades. We retain experienced professionals by providing growth opportunities and allowing individuals to use their creativity to solve challenges while helping us continue to serve clients through the Piedmont Triad. Our commitment to continued growth is the key to our success. Are you ready to grow with us? Check out our current openings below for your next opportunity.
Proud Partner of The Guilford Apprenticeship Program
Central Carolina Air Conditioning is proud to be a partner of the GAP program. Guilford Apprenticeship Partners (GAP) is a collaboration between Guilford County Schools, Guilford Technical Community College, and area employers to bring skills training and career opportunities to rising high school seniors and current graduates. Apprentices prepare for a career by receiving a combination of classroom instruction and on-the-job training. Upon completion of this four year program, apprentices will have no college debt, earn a Journeyman Certificate issued by the US Department of Labor, an Associate's Degree from GTCC, and the ability to take advantage of exceptional employment opportunities.
As an organization we recognize programs like GAP are critical in addressing skill needs, strengthening our industry, and growing the workforce. Learn more about GAP.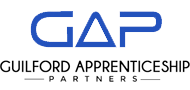 At Central Carolina Air Conditioning we offer a total rewards program built on a foundation of competitive wages with a comprehensive package that includes:
Medical Insurance
Vision Insurance
Dental Insurance
Short-Term Disability
Long-Term Disability
401(k) with company match
Company paid basic life insurance
AFLAC
Employee Assistance Program
Wellness Program & Advocates
Educational Program Assistance
On the job training
Employee referral program
Paid time off
Jury Duty Pay
Bereavement Pay
Holiday Pay
Safety Incentives
Company Vehicle & Fuel
Tool Purchase Program
Uniform Allowance
We offer a holistic wellness program to encourage the physical, emotional, and financial well-being of our associates. Our program encourages associates to be active and aware of the choices they make to live a healthy and fulfilling life. Throughout the year our associates have the opportunity to participate in wellness challenges, earn rewards, and attend activities that will support their individual goals to reduce stress or improve nutrition. Once a year we offer an annual health fair that is open to our associates and their families. We gather to participate in health related contests, learn more about opportunities for improving our well being, and celebrate our culture that focuses on caring for each other and our families.
Are you looking for a new opportunity to join a team that cares? Check out our open positions below and apply today!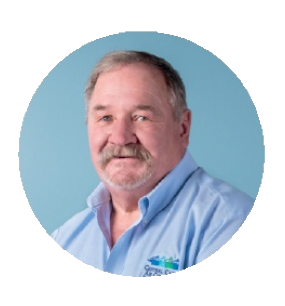 Mike Marshall, Plumbing and Electrical Manager
Working for Central Carolina Air has provided a great living for me and my family. I have 17 years of service here at CCAC and have always been proud of what we stand for in the communities we serve. Up front pricing with "no hidden costs", continuing education, and the ability to grow with the company through on-the-job training are great benefits. At CCAC you truly can gain the experience and knowledge to be the best you can be.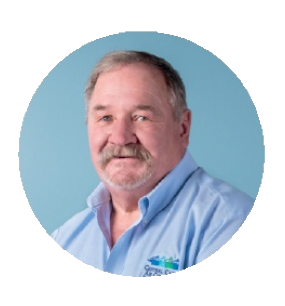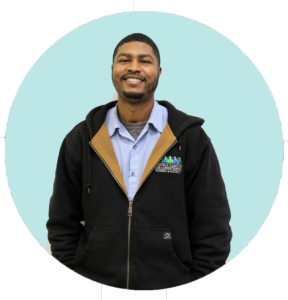 Willie May, HVAC Technician
I enjoy working at Central Carolina because everyone respects one another. Since I started in 2015, my feedback is solicited often and valued by our leadership team. I am proud to be part of a company that provides a superior level of service to the customer, standing by them through repairs, equipment replacement, and regular maintenance.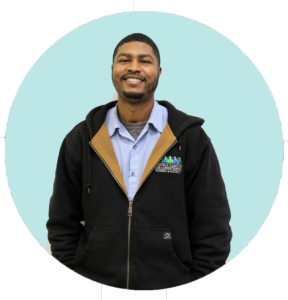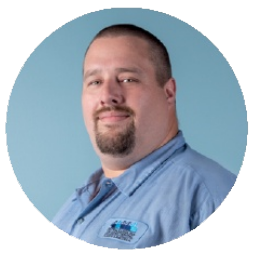 David Robbins, HVAC Technician
"Central Carolina is a good company that will train an individual with no experience and a desire to learn. We train them from maintenance to repair and beyond. Central Carolina also invests both time and money on students who are interested in and learning the HVAC trade.