Homeowners faced with HVAC equipment replacement have several strategies to find the best system for their home, the needs of their family, and their budget. With the rising costs of HVAC equipment replacement, it can be helpful to know what saving opportunities are available. Here are a few options to consider when it is time to replace your heating and cooling equipment.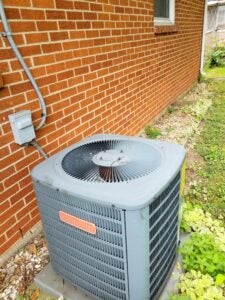 Reduced utilities
Heating and cooling costs homeowners over 40% of their utility bill each month. By installing energy- efficient equipment you could save up to $300 in heating and cooling costs each year. The more efficient your system is or the higher the SEER number, the more savings you can see over the course of year. Learn more about this Duke Energy study.
Financing options for equipment replacement
Many homeowners choose a financing option to help spread the cost of equipment replacement out over a given time period. The payback period is often related to the terms of the offer. Examples of offers we see in the marketplace include equal payment plans, plans that offer no interest in exchange for a shorter payback period, and reduced rate options for longer terms. Request a consultation and learn about our financing options.
Rebate offers
Contractors Many residential service companies offer rebates on heating and air conditioning systems at certain times during the year. If you are preparing to replace your equipment soon it is important to check and see if there are any rebate options available for your system or any indoor air quality accessories you may add.
Utilities Many local utility companies also provide rebates for replacing your heating and cooling system with a high-efficiency option. In the Triad, many homeowners have options for rebates through their local utility provider. Here are some of the programs in this area:
Sometimes the contractor you select to replace your equipment will help you with the rebate process. At Central Carolina, we offer this as a service to our customers as a courtesy to our clients.
Get Started
Are you ready to discuss the replacement of your heating and air conditioning system? Simply send us your information below and someone from our office will be in touch to set up a free consultation at a time that is most convenient for your family.
"*" indicates required fields