Improve Indoor Air Quality With A HVAC Duct Cleaning Service
Concerned about the air quality in your home? Let the trained professionals from Central Carolina Air Conditioning provide you with a complete HVAC duct cleaning.
Dirt, dust, pollen, and other pollutants are pulled into your system each time it runs. When these contaminants build up inside your HVAC duct system, it can become a breeding ground for things that can make your family sick like bacteria, mildew, and mold spores.
During a professional HVAC duct cleaning from Central Carolina, our technicians utilize a HEPA filtered duct cleaning machine with high pressure hoses to clean your entire duct system and each vent removing build up before it can become more of a problem for your family.
In addition to improving the indoor air quality in your home a professional HVAC duct cleaning has benefits for your HVAC system. A HVAC duct cleaning service can help restore system capacity while reducing running time, resulting in lower heating and cooling bills.
What's Included In A Professional HVAC Duct Cleaning?
When the Central Carolina technician arrives at your home they are prepared to help improve your indoor air quality with state-of-the-art technology. The HEPA-Aire Method used by Central Carolina ensures your ducts are being cleaned with the most advanced source removal equipment available. This state-of-the-art system is used by professional service companies throughout the United States and widely recognized as the most significant breakthrough in duct cleaning equipment technology in the past 30 years.
The system we use pairs a patented HEPA-AIRE portable power vacuum and an AIRE-SWEEP compressor that enables the technicians to reach and thoroughly clean your entire duct system with minimal noise and disruption.
At the beginning of the service, the Central Carolina technician will connect the HEPA-AIRE power vacuum to the duct system near the furnace.
Next, they will insert long lengths of air hose with special 360⁰ high velocity nozzles into your duct system, dislodging debris that has accumulated on inner duct surfaces. The HEPA-AIRE unit creates a powerful vacuum, pulling dislodged contaminants into the filtration system. Central Carolina's system can capture contaminants 1/300th the diameter of a human hair and will return filtered "hospital grade" air to your home.
Ready to get your service scheduled? Contact us below and start your journey to better indoor air quality.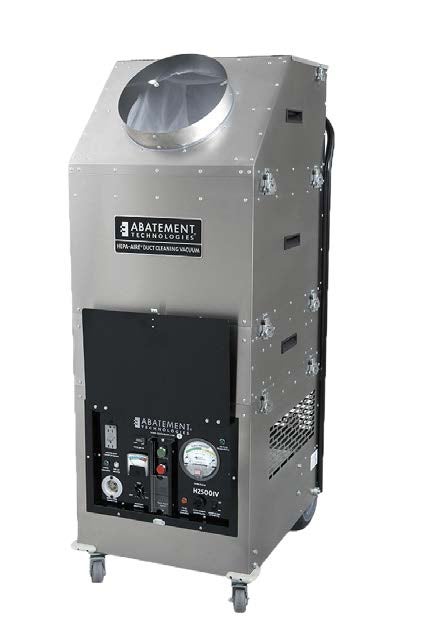 Request HVAC Duct Cleaning Service
Ready to clean out your duct system? Central Carolina can help. Simply fill out the form below to get started. A representative will be in touch with you within one business day to set up next steps.